Whip up a batch of this simple chia berry compote to add a burst of flavor to your morning routine. This mixed berry compote is great mixed with yogurt and granola or served over your pancakes and waffles!
This incredibly simple chia berry compote has definitely been the highlight of my mornings this past week. I like to whip up a quick batch on Sundays in order to have breakfasts worth getting out of bed for all week long. While my go to breakfast is this berry compote topped with yogurt and granola, it's also fantastic mixed together with oatmeal and it's a great (and healthier!) alternative to syrup for pancakes and waffles.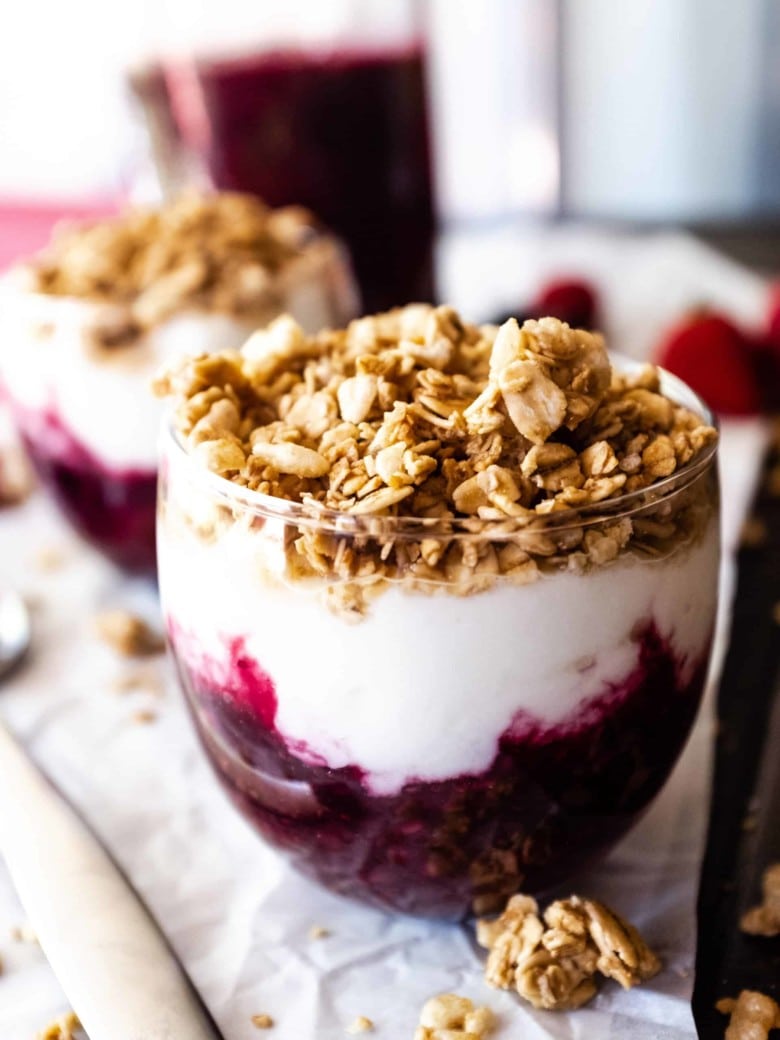 Both frozen and fresh berries work well in this recipe and this week's compote features both types — I used fresh strawberries and raspberries along with frozen blueberries. To make this recipe, you really just need about five cups of your favorite berries (blackberries and cherries are also great additions!), which usually comes out to be around 600 grams in total. To finish off the compote, I added about a tablespoon of sugar, but you can adjust the level of sweetness to taste depending on the tartness of the berries you use. For some berry combinations you can even leave the sugar out completely!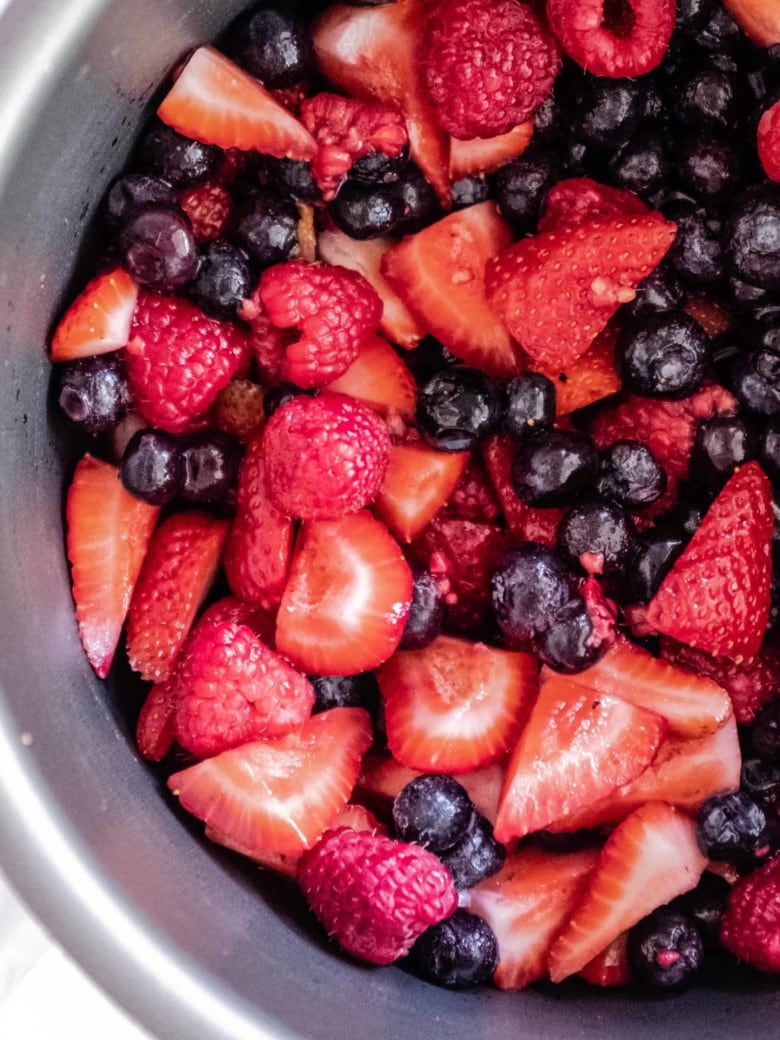 While the compote tastes amazing right off the stove (especially served with these delicious blini and homemade whipped cream), once it cools I like to add in a few tablespoons of chia seeds. In addition to being packed with nutrients, chia seeds also help to thicken up the compote. If you don't have any of these tiny seeds in your pantry, you can definitely leave them out as the compote is still a nice consistency even without the chia.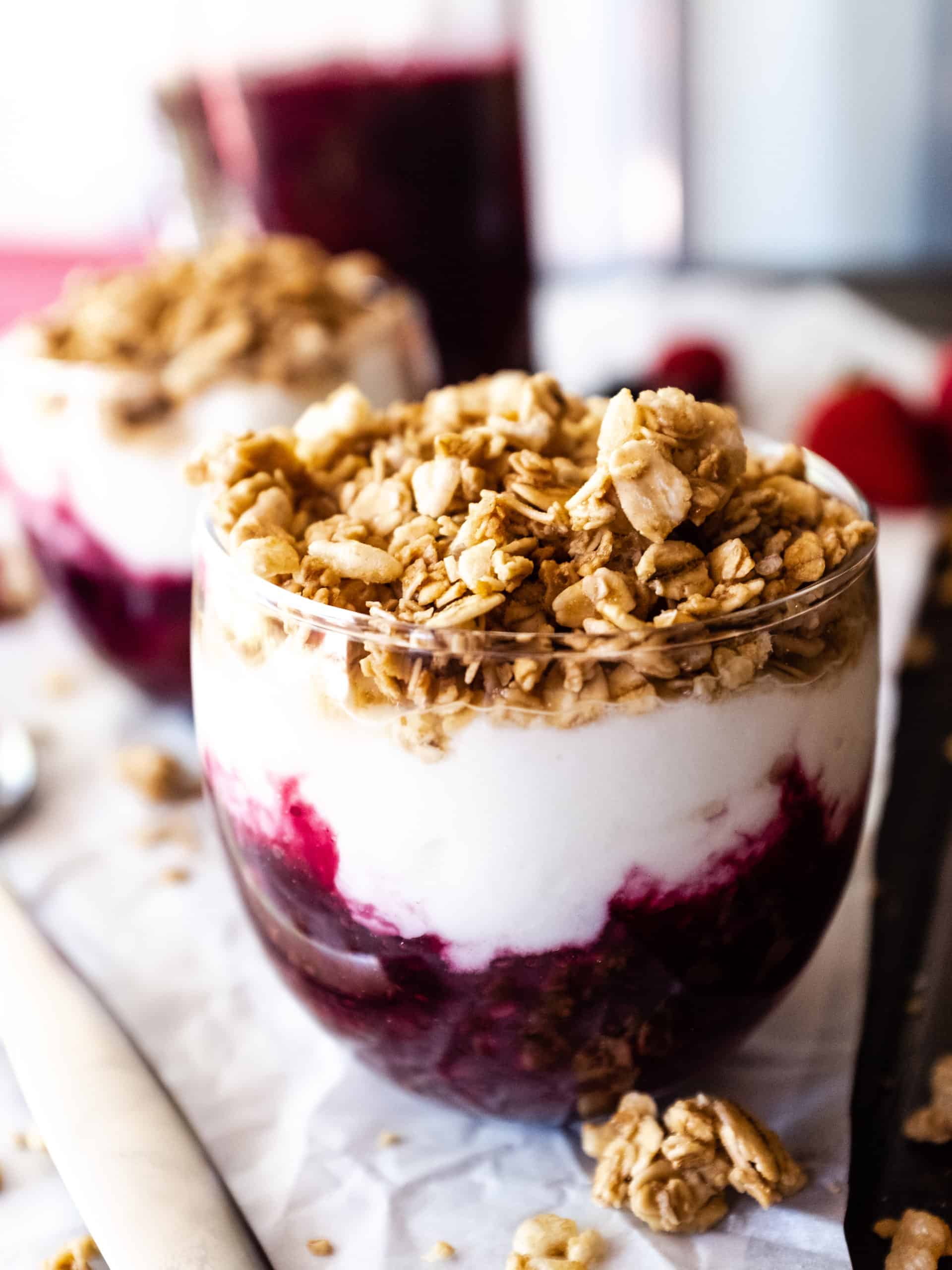 ingredients
quartered strawberries

250 g (2 c)

blueberries

240 g (2 c)

raspberries

130 g (1 c)

orange juice

4 tbsp

sugar

1 tbsp

chia seeds

2 tbsp
instructions
Add the berries and orange juice to a saucepan and cook over medium heat for 10-15 minutes, stirring and mashing the berries until the compote has thickened.
Taste the compote and add sugar to taste. Continue cooking for an additional minute.
Remove from heat and let cool. 
Stir in the chia seeds and store in the refrigerator.

Did You Make This Recipe?