This easy and refreshing apple sangria is packed with fresh apples and spiced with warming cinnamon sticks! Add a bit of apple brandy to your white wine sangria and you've got the perfect autumn cocktail!
Last week brought rainstorms and crisp breezes — ideal weather to cozy up with a glass of harvest sangria! And with apple season in full swing, I couldn't pass up the opportunity to add a few fresh honeycrisps to this boozy drink. While the sunshine has already returned to the Ozarks, this apple sangria is something I know I'll be making when the cooler weather returns and the colors begin to change!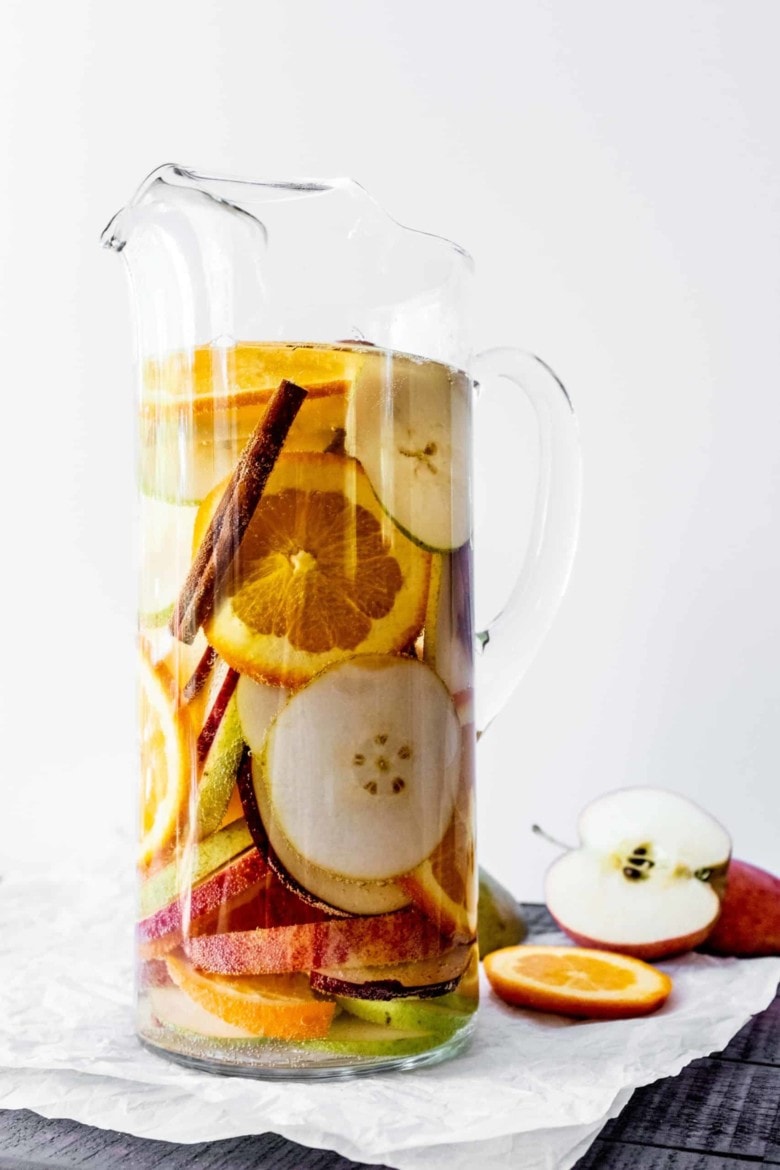 making white wine sangria
To make this sangria, start with a bottle of dry white wine. I generally go with sauvignon blanc or pinot grigio, but don't let that limit you! If your favorite white wine is a bit sweeter, it should still work nicely with this recipe. And there's no need to go for a super expensive bottle of wine — a budget-friendly white will definitely do the trick!
Next, it's time to add your favorite fruit! For this harvest sangria, I used apples, pears and oranges. When preparing the fruit, you have several options: roughly chop everything into cubes, cut the fruit into wedges, or slice into rounds. I used a mixture of all three methods! While the rounds make for an incredibly pretty sangria, cubes and wedges are more practical for serving. 
To add a bit more flavor to this sangria, I always add several cinnamon sticks and a few splashes of apple brandy. If you don't have apple brandy on hand you could substitute pear brandy, ginger brandy or even regular brandy. And, while it's completely optional, I like to top my sangria with a splash of ginger ale to add a bit of sparkling sweetness.
For more cocktail ideas, check out these recipes!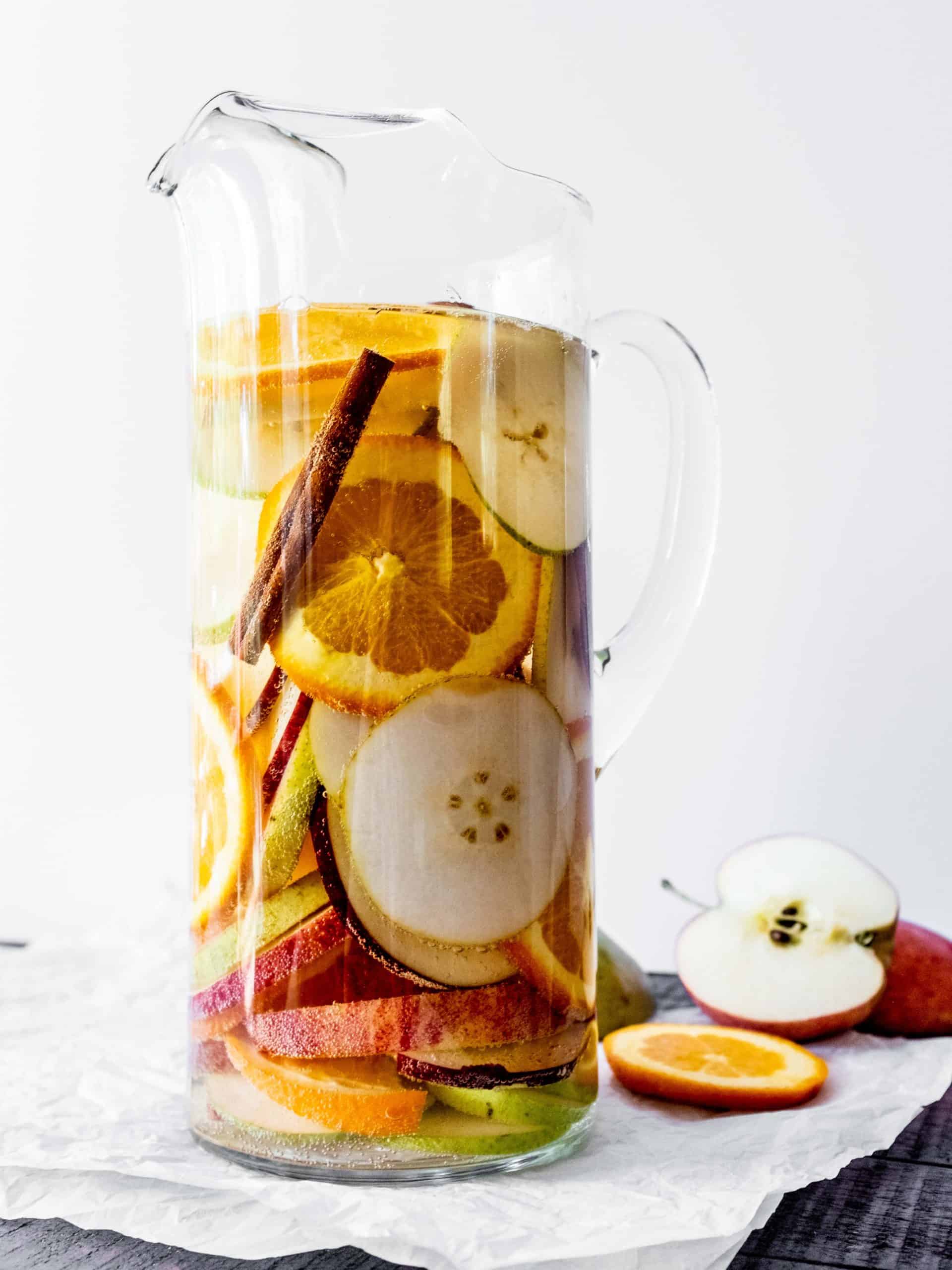 ingredients
apples

2 medium

pear

1 medium

orange

1 medium

cinnamon sticks

4 sticks

dry white wine

1 bottle (750 ml)

(sauvignon blanc and pinot grigio work well)

apple brandy

¼ c (60 ml)
for serving (optional)
- additional cinnamon sticks
- ginger ale
instructions
Slice the apples, pear and orange. Add the fruit to a pitcher along with the cinnamon sticks and pour in the white wine and apple brandy.
Refrigerate for at least two hours before serving or allow to sit overnight.
This sangria can be served as is or you can top each glass with a bit of ginger ale.

Did You Make This Recipe?