Bring the Caribbean to you with this refreshing limonada de coco! This Colombian frozen coconut limeade is the perfect tropical cocktail to escape the summer heat!
originally published 6.13.2020
Several years ago I came across the amazing limonada de coco when we were visiting the beautiful coastal town of Cartagena in Colombia. After spending the summer afternoons wandering the colorful streets, we would always stop at a local shop to relax with this refreshing coconut limeade… generally accompanied by arepas and other delicious treats! Now that summer has come to the midwest, I've been trying to recreate this tropical smoothie and I think I've found the perfect recipe with just the right combination of coconut milk and fresh lime juice!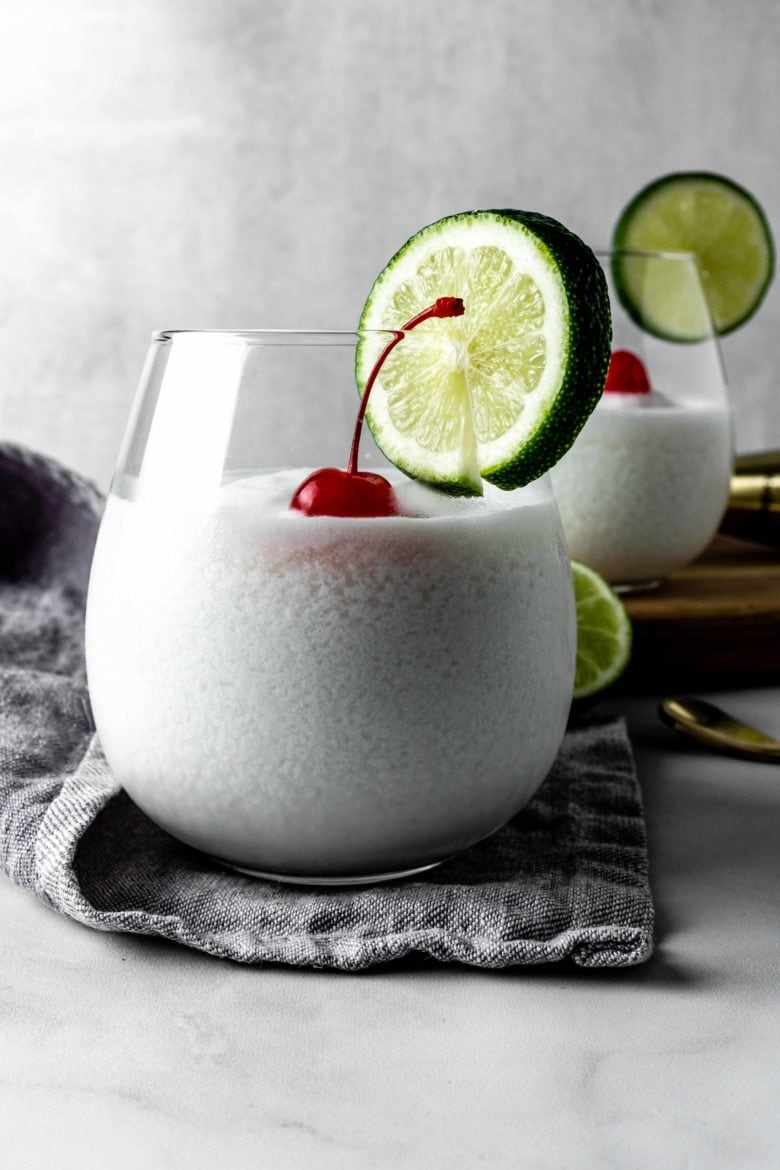 how to make limonada de coco
Making this frozen coconut drink couldn't be easier and you just need four ingredients:
Coconut milk: For this recipe you'll need one can of full-fat coconut milk and you'll be using just the solid part. But don't throw away the watery part — I like to save it and add it to my favorite smoothies and soups!
Lime juice: Freshly squeezed is best! I generally need about four limes to get the perfect flavor, but I always have an extra on hand in case I want to finish off the limonadas with a bit more.
Sugar: Feel free to substitute maple syrup or honey if you'd rather. I always start with a bit less and then adjust to taste at the end.
Ice: Start with about two cups of ice and then add more as needed.
Now just pulse everything together in a blender until smooth — enjoy! And for a visual tutorial, make sure to check out our recipe video for this limonada de coco!
limonada de coco with a twist!
While the limonadas de coco that we drank in Colombia were alcohol-free, I sometimes like to add a few splashes of rum — it's a delicious drink either way! If you do include the rum, this frozen cocktail almost resembles a pina colada — we've just replaced the pineapple juice with lime juice.
As for garnishes, I like to add a few lime slices and maraschino cherries, but a little mint would also be a great addition!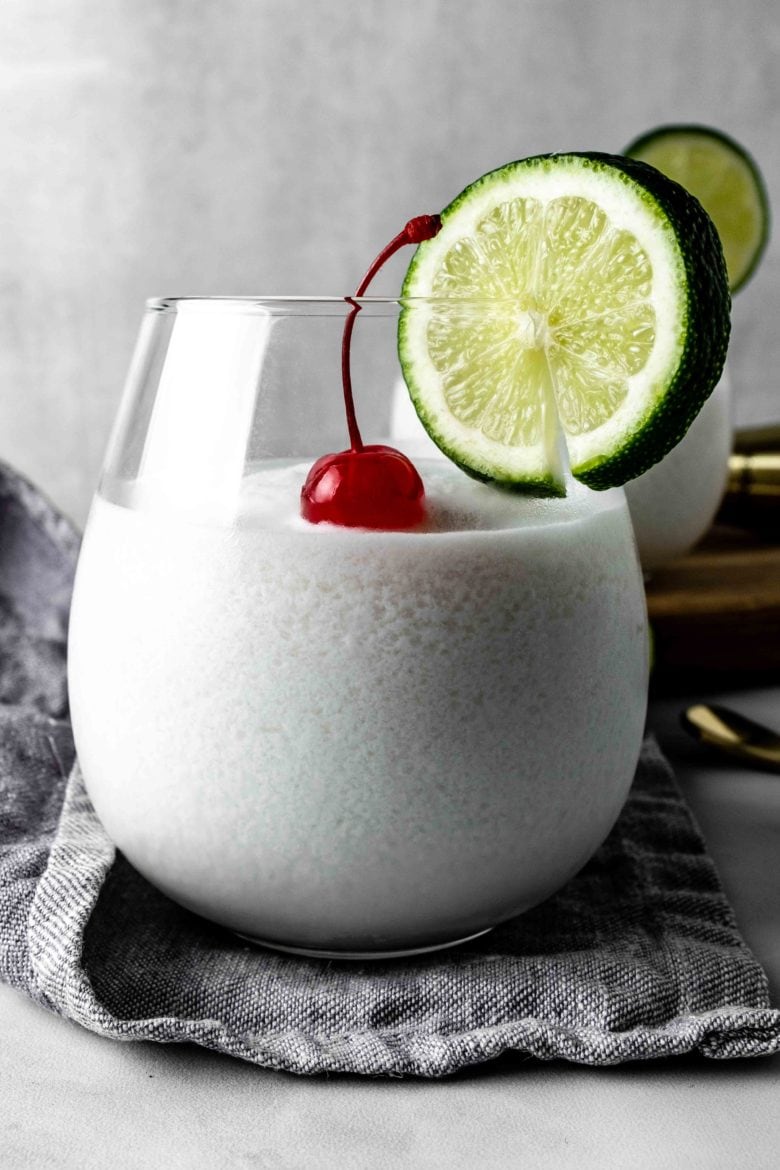 For more cocktails and mocktails perfect for summer, check out these recipes: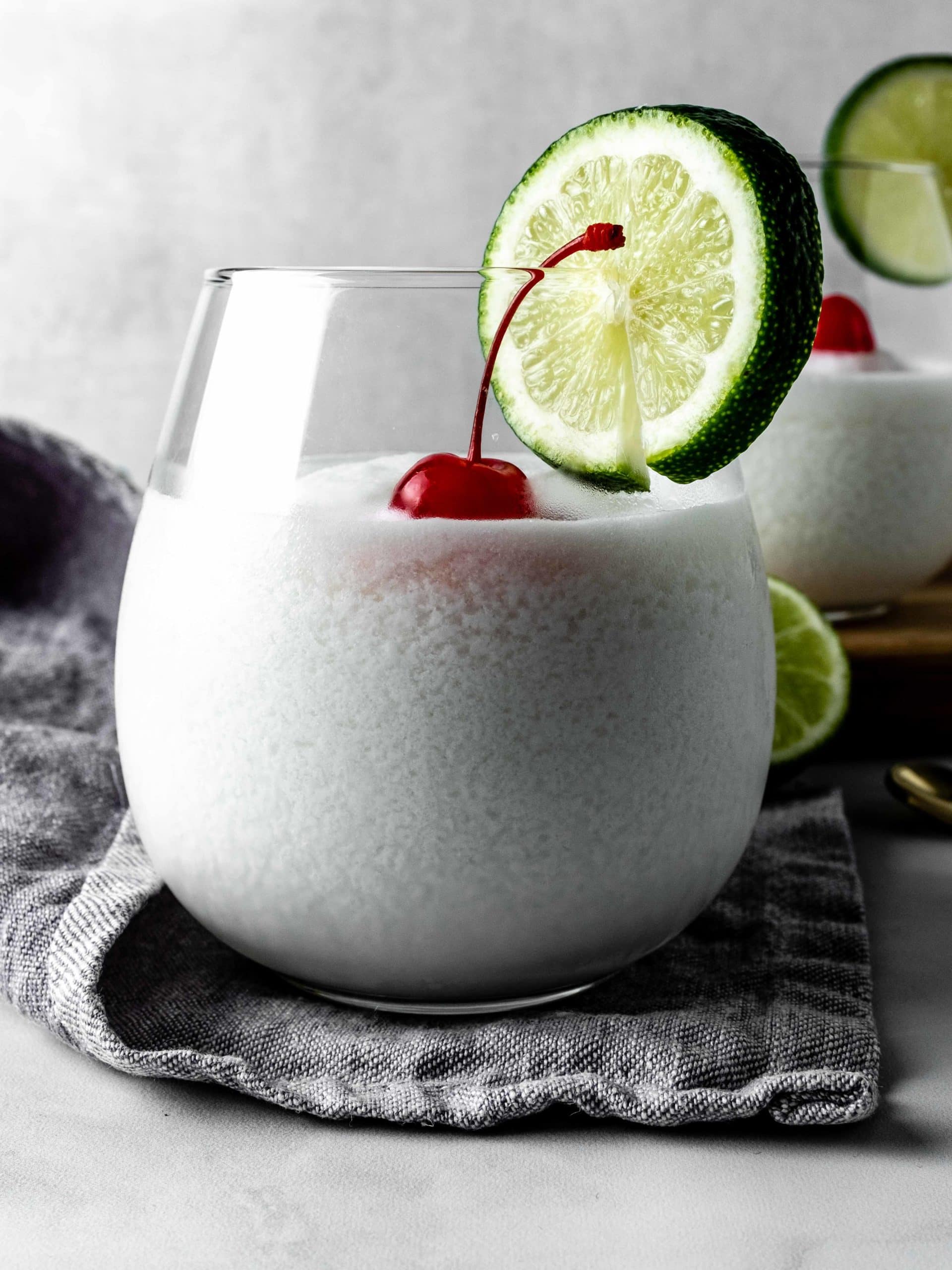 ingredients
coconut milk

400 ml (13.5 oz) can

(solid part only)

lime juice

4 limes

sugar

5 tbsp

rum (optional)

120 ml (4 oz)

ice cubes

as needed

(I used about three cups of whole ice cubes)
instructions
Scoop out the solid part of the coconut milk and add it to the blender. Squeeze in the juice of four limes and add the sugar, ice and rum if using.
Blend until smooth and adjust the sugar and lime juice to taste. Enjoy!

Did You Make This Recipe?
This post may contain affiliate links through which we may earn a small commission at no additional cost to you. We only recommend products that we genuinely love and would use ourselves.