Mors is an easy to make traditional russian drink that's both rejuvenating and delicious! You can drink your pleasantly tart cranberry mors as is, top it with a bit of citrusy soda or even use it as a mixer to make the best vodka cranberry cocktail you'll ever have!
Cranberry mors (клюквенный морс) is something that we like to make all year round! The sweet and tart berry drink is wonderfully refreshing on a hot summer day, but it also provides a much needed dose of vitamin C and helps bolster the immune system during the winter months.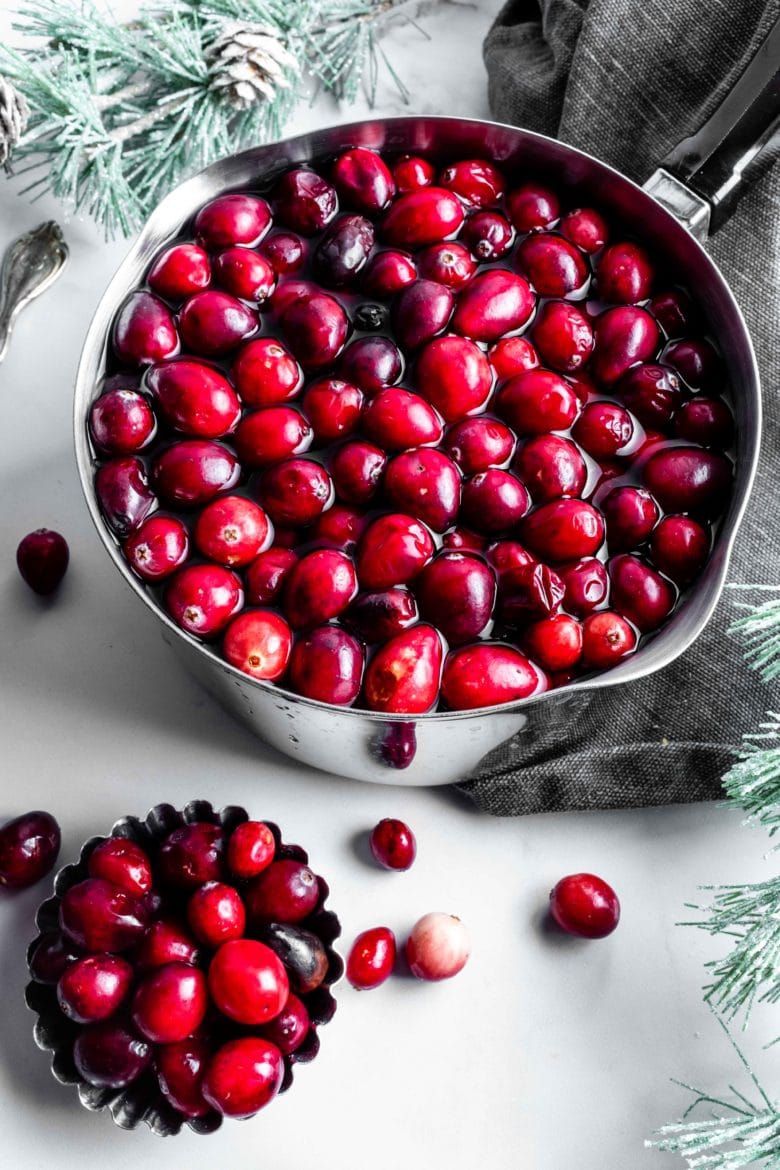 homemade cranberry juice
Mors can be made with almost any type of berry. Raspberries, red currants, blueberries and lingonberries are all great options. But one of the most popular versions, and our favorite, is cranberry mors. The tart berries make for a delicious drink that's not only rejuvenating, but full of powerful nutrients and rich in antioxidants!
While we used fresh cranberries for this recipe, frozen berries would also work wonderfully. And actually, if the fresh cranberries you find look like they've seen better days, frozen cranberries are even preferable — they're frozen almost immediately after harvest so all of the wonderful nutrients are better preserved.
how to make mors
To make mors, simmer your cranberries with water until they begin to pop. Then remove the mixture from heat and try to mash the berries as thoroughly as you can. I use a potato masher, but the back of spoon works just as well. Return the berries to heat and let them simmer an additional five minutes. Now, stir in your favorite sweetener to taste (we use honey) and just strain the mixture into a pitcher!
If you want a more rustic mors with a bit of pulp and a few seeds, a fine mesh sieve will work just fine for straining the mixture. But if you're looking for a super clean mors, you'll want to let the mixture cool slightly and then use cheesecloth or even a coffee filter. This method does take a bit more time so we generally go the sieve route unless we're making the mors to serve as part of a cocktail for guests!
And speaking of cocktails, the next time you're craving a vodka cranberry, try making a vodka mors instead. Two parts cranberry mors, one part vodka and a splash of citrusy soda — it's the perfect winter cocktail!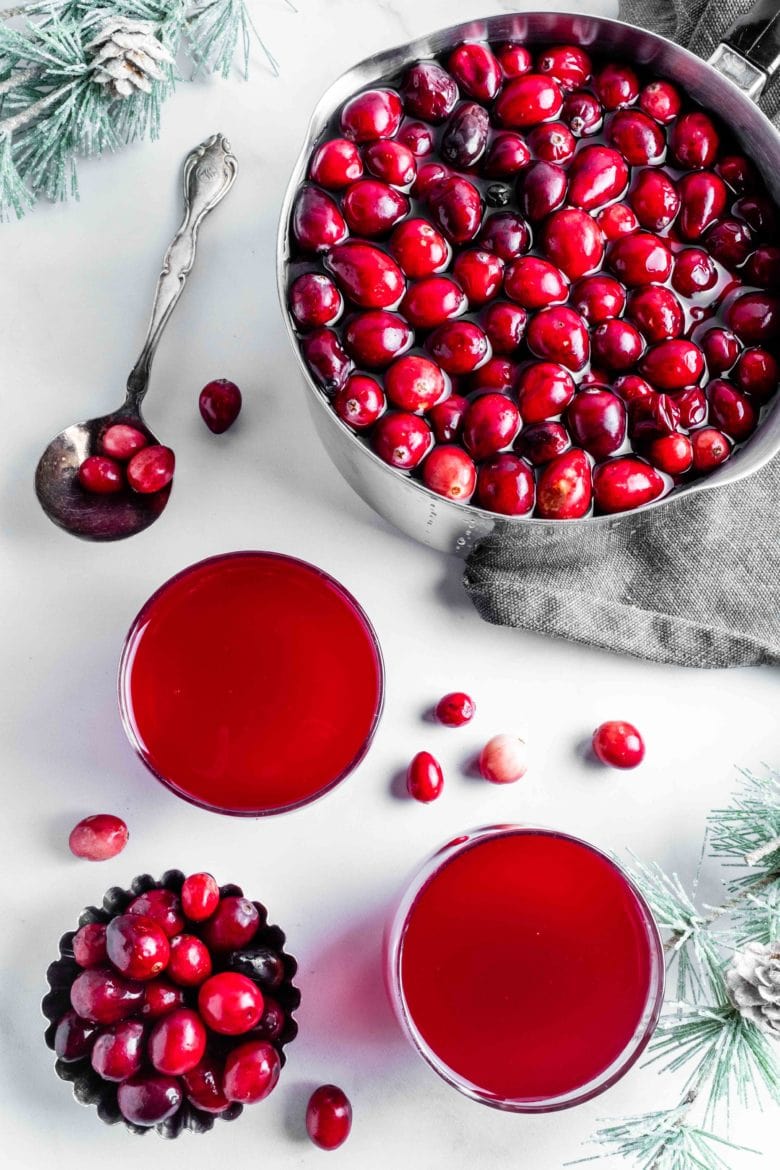 If you're looking to incorporate more berries into your life, definitely give these recipes a try: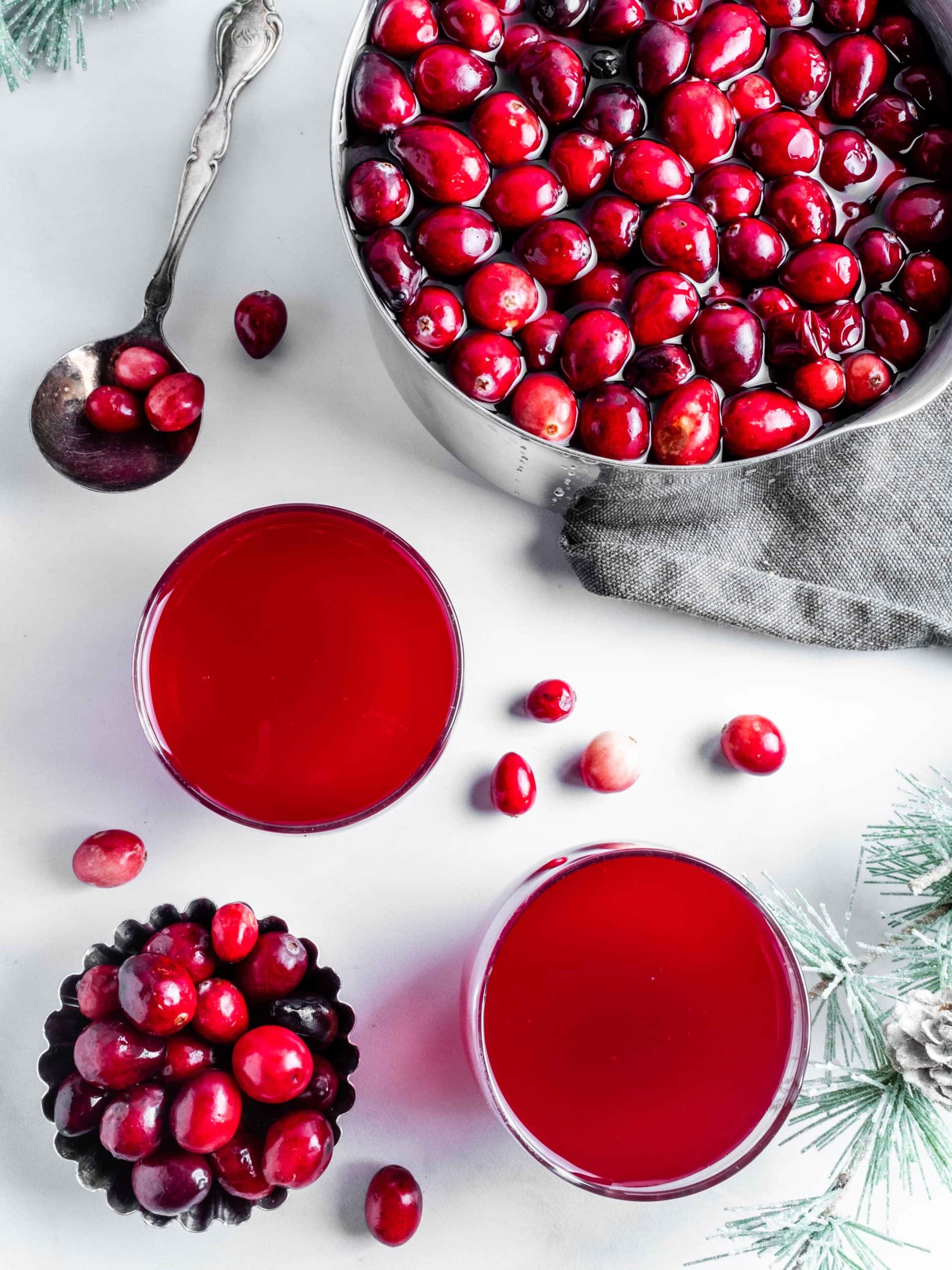 ingredients
cranberries

12 oz (350 g)

water

6 c (1.5 l)

honey

⅓ c (120 g)
instructions
Add the cranberries to a small saucepan with the water. Bring to a simmer over medium heat and cook until the berries begin to pop (about 10-15 minutes).
Remove the berries from heat and thoroughly mash with the back of a spoon or potato masher.
Return the saucepan to heat and bring to a simmer. Simmer an additional five minutes.
Remove from heat and stir in the honey.
Strain the mixture through a cheesecloth or a fine mesh sieve and let cool. Cover and refrigerate.

Did You Make This Recipe?
This post may contain affiliate links through which we may earn a small commission at no additional cost to you. We only recommend products that we genuinely love and would use ourselves.